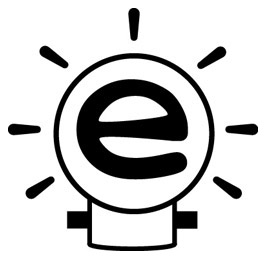 EELMAN RECORDS - Est 1982™

== NEWS ==
========================
Wednesday 30th March 2022.
Andrew 'Clyde' Clouston
Announcing the passing of our dearly beloved Andrew 'Clyde' Clouston. A tragic loss to us. The Eelman Records family extend their love and thoughts to Andrew's family at this time. We will post further information in due course. See our Facebook Page for Service details.

Friday 25th March 2022.
40 Years of Eelman Records 2022.

Friday 17th December 2021.
Seasons Greetings. 40 Years of Eelman Records coming up 2022 with new releases and items plucked from the archive.

Tuesday 26th October 2021.
Eelman Records™ announce the release of a "Halloween Special Show".
The Izards Play Jerry Lee Lewis' Legendary 1964 Star Club Set.
Recorded October 31st, 2013 at the Rogue & Vagabond, Wellington, New Zealand featuring Pat Braz from Philadelphia, USA. Local players include on Drums - John Savage, Bass - Reuben Daube and Piano - John Niland. See YouTube [Link}

Thursday 9th September 2021.
Eelman Records™ announce the release of the new music project of ex Hulamen, John McDougall & John Niland. Released under the band name, simple ∞ animal, 'Forever Love' will be available on streaming platforms from Friday 10th September 2021 and feature video on our YouTube channel. Songs dedicated to the memory of Rick Haerewa. See Youtube

Wednesday 1st September.
Announcing the release of the Eelman Records Compilation Year 2000 selected video clips on our YouTube Channel.
See YouTube

Friday 13th August 2021
Announce the pending release of Simple Animal - 'Forever Love'.
Song writer John McDougall collaboration. Details pending.

Friday 30th July 2021
Announce the release of Songwriter John Veysey 'You Can See A River" & 'DOC Agent'.

Friday 2nd July 2021
Preparing for new releases. New artists. Further info soon.

Friday 28th August 2020.
AudioCulture released The Eelman Records Story on Friday 28th August 2020.
See more

Tuesday 12th November 2019
Recent RNZ interview with Jesse Mulligan, on Tuesday 12th November 2019.
See more

Friday 11th October 2019
Announcing The Release Of The Eelman Records 'Back Catalogue' - 001 Through 013 Friday 11th October 2019 On Streaming Platforms.


- Facebook | Twitter | YouTube | Instagram | Spotify | Discogs | Audio Culture -
EELMANRECORDS.COM